Have your milk and essentials delivered to you by your local milkman.
This reduces your plastic consumption significantly, avoids energy spent on recycling and furthermore supports your local economy.
The dairy milk supplied by local milkman team Ian Greenwood and Martin Kirrage is produced by Dales Dairies based in Grassington. The fresh oat milk is made in Carnforth by Oato.
It's likely that over half a million plastic milk cartons are used in Barnoldswick every year. That's 15 MILLION since 1991 – in our one small town. This one's an easy win to switch!
In Barnoldswick:
Ian Greenwood
Call 07970 186721
or visit Ian's facebook page
Martin Kirrage Dairyman
Call, text or whatsapp 07875 121175
or visit Martin's facebook page
Both also supply essentials like eggs, bread, potatoes, butter, fruit juice etc.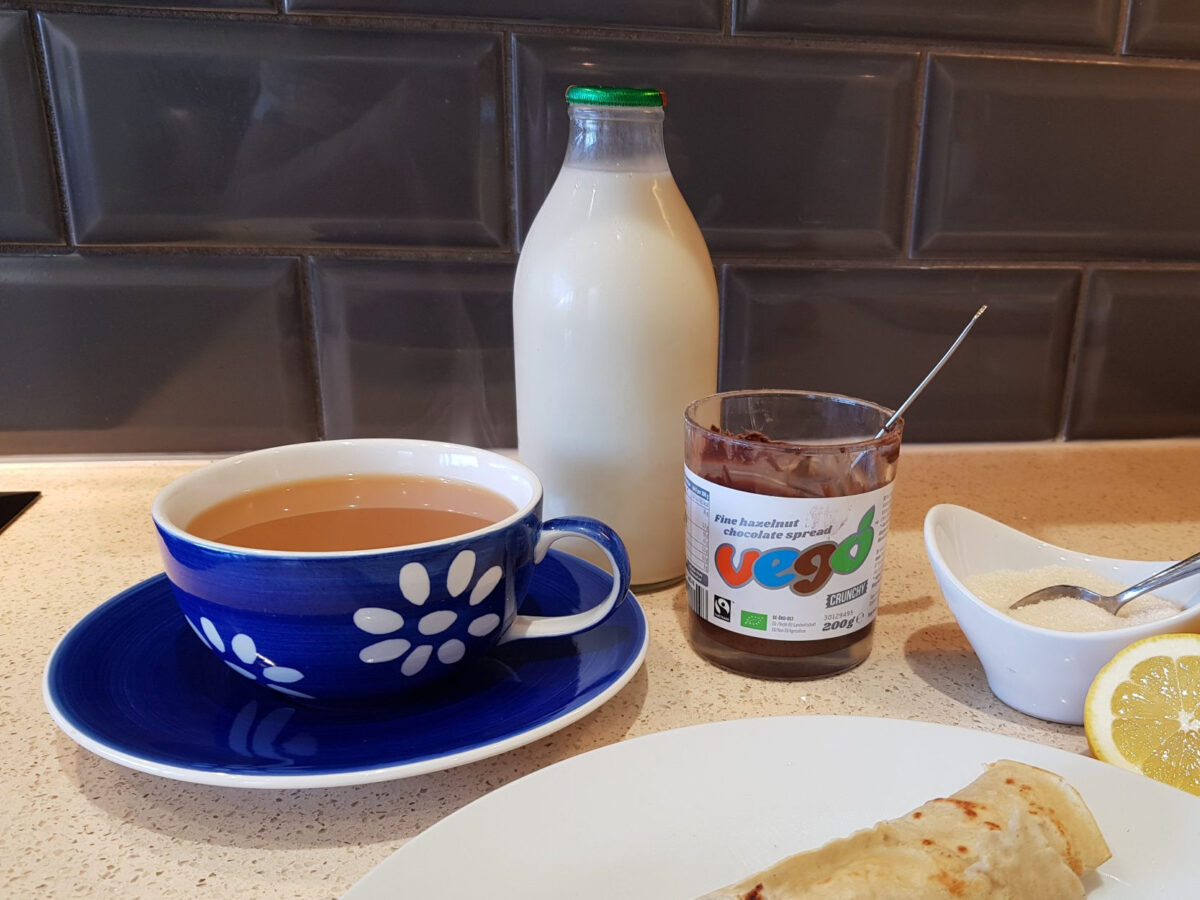 One of the eco group members says: "For anyone in Barnoldswick who is dairy intolerant, the fresh bottled oat milk delivered by Martin Kirrage is fabulous stuff – great for brews, cooking and baking. I use it for tea, coffee, milkshakes, hot chocolate, pancakes, Yorkshire puddings and cakes. It's creamy, doesn't split in hot drinks and beats the UHT stuff sold in supermarkets hands down."